Poultry Show Cages
36" X 36" X 36" Turkey show cages
Newly developed Turkey show pens, five separate 36" panels connected using galvanised c rings or cable ties, can be used as top opening turkey pen.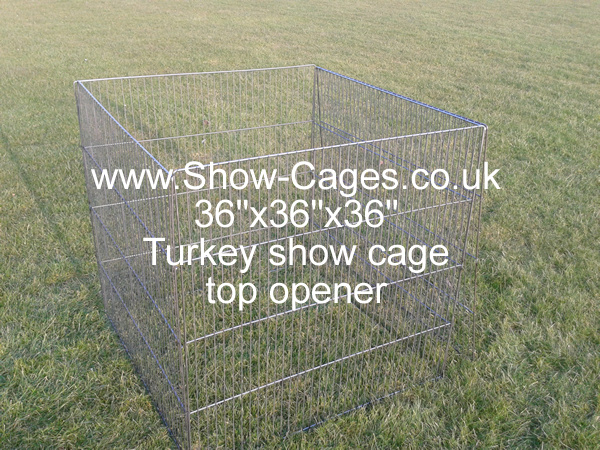 This way birds are lifted into the pen and the "roof" is closed and secured
Other option is whole side opening, hinged on "c" rings, cable ties or mild steel clips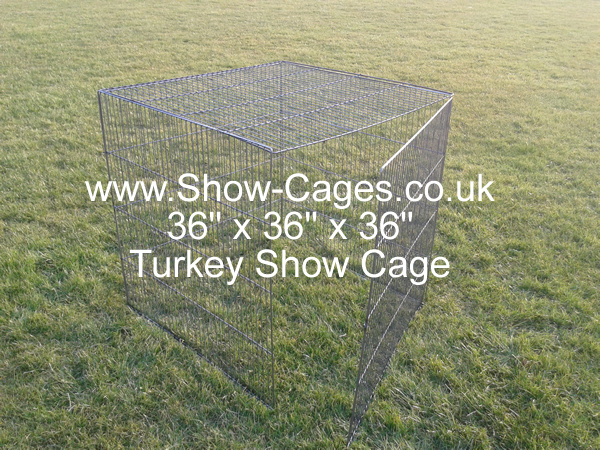 This configuration the turkey is walked in through the opening side, better for the larger turkey stags, geese etc. The isle can be blocked using the open door giving the bird no option other than go into the pen.
Opening door on one panel side for turkeys not requiring the same width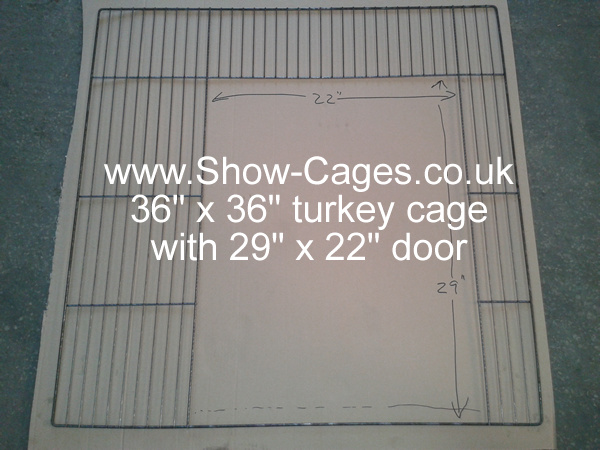 Other sizes or designs can be manufactured subject to minimum order, please ask.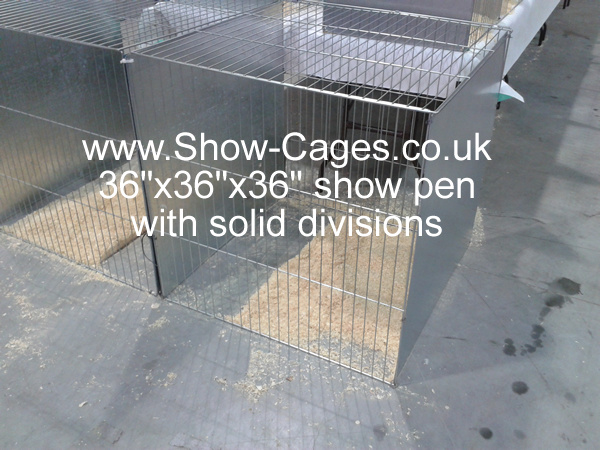 36" turkey pen with solid divisions, top opening, could be fitted with opening door as above photo