Goose Show Cages
36" x 36" x 36" show pens for geese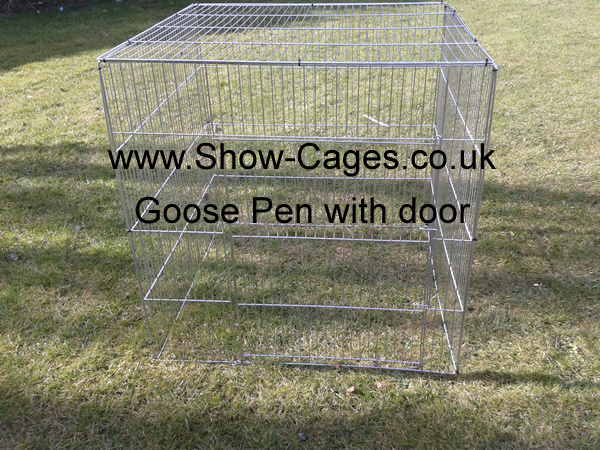 goose show pen with access door, ideal Hebden Geese, easy to walk them into.
Goose show pen cage without opening door, side panel or roof is hinged to allow access. best for taller geese, less height resriction
goose show cage with door and squatters, soon to be evicted, dogs show just how large the goose cage is......these goose show cages are big!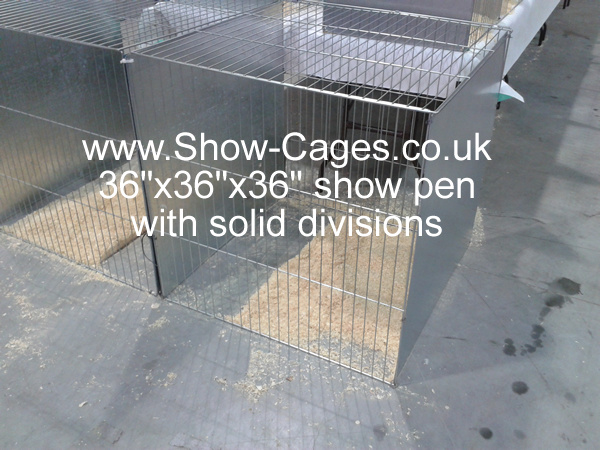 goose show cage pen with solid side divisions. can be supplied with opening door, opening front, opening top or with solid back.