National poultry Show Stoneleigh 16th 17th November 2013
Very busy stand this year,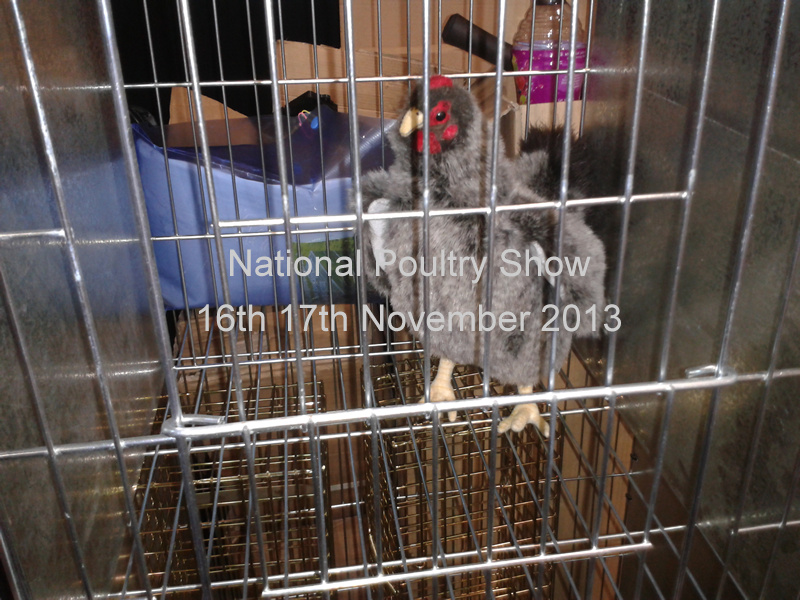 Cheap to look after, expensive to buy!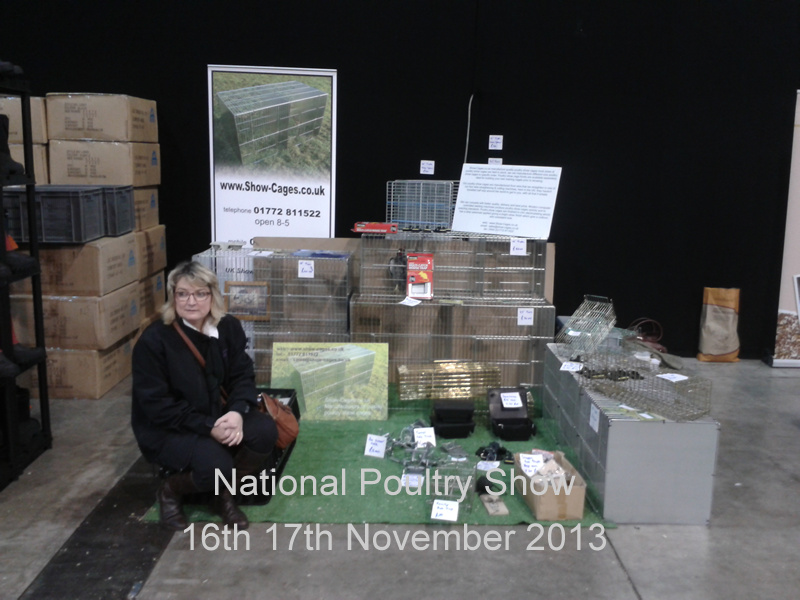 Tired legs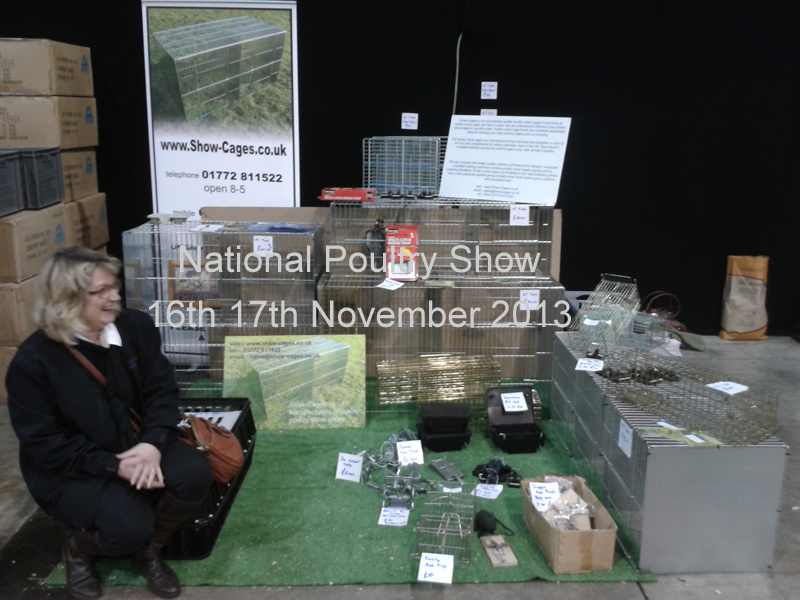 Havin' a lauff
Who is she ?
Southport & Ormskirk poultry show November 2013
Huge entry, nearly 1000 birds & eggs

The Scottish National Poultry Show 19th - 20th Jan 2013 @ Lanark Agricultural Centre
The forecast was none too good, met office advised people not to travel unless urgent, we as usual didn't take any notice and set of early Friday, the weather followed us up to the border then petered out. The weather put a dampener on entries and visitor number but well worth the time.
Stayed at a B&B called The Lint Mill pushed the boat out a bit for wifey but was worth it, spiral staircase to a lovely bedroom, a cozy bed, warm living room, put you're own logs on the wood burner, best dinner, breakfast and oh the chocolate pudding, thanks Colin & Deborah............ did I mention the lamb tagine and chocolate pudding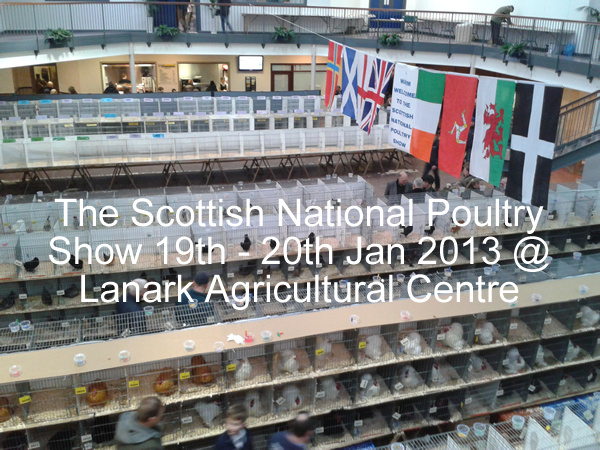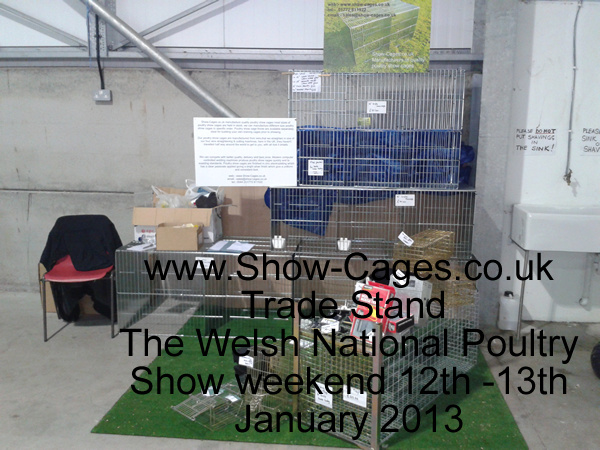 Long way to drive from our nest in sunny Lancashire but well worth the trip
Made welcome by all involved, bitterly cold outside not too bad on the Sunday with the chickens, ducks, geese and turkey's helped along by a good following of visitors, proper cup of tea with scones, kept us going. Many thanks to all concerned especially Mr Alan Davis's crew giving me the opportunity to stand at their national show.
The Federation Poultry Show Stafford 15th 16th Dec 2012
Good day on the Saturday but we were up late...7am! and missed the considerable interest before the show opened to the public......we live and learn! Stayed at Buttercross B&B in Abbotts Bromley, lovely place all credit to Jayne. Saturday morning was manic even with wifey in tow I missed chatting to loads, our show cages "sold like hot cakes" until lunch then slowed, still managed to get some good contacts and meet a few familiar faces.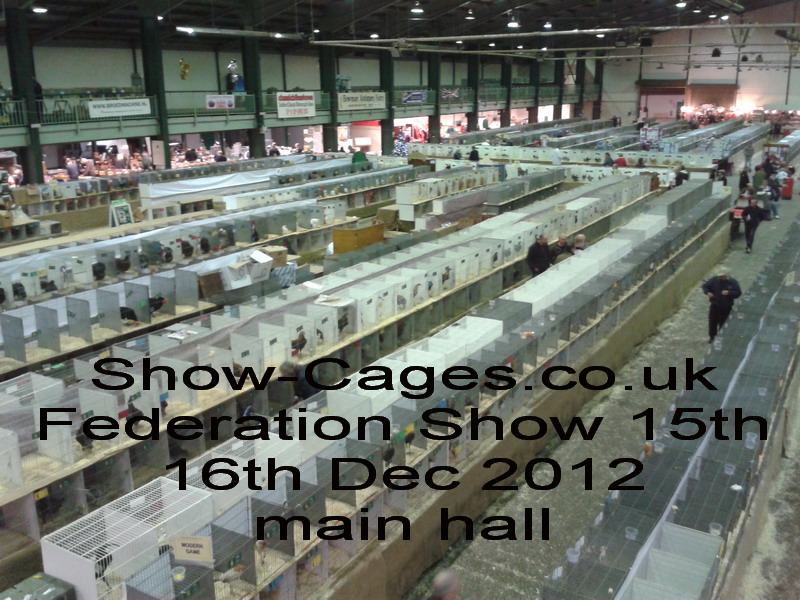 federation show 2012 main hall
trio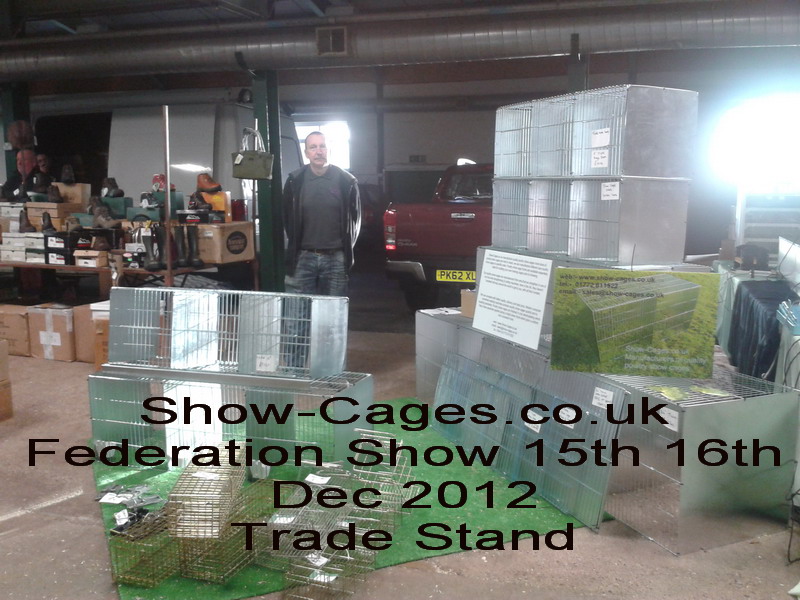 federation show 2012 Show-Cages.co.uk trade stand with a miserable beggar looking out. Wifey had Her eye on the green bag on the adjacent boot stall, but bought a faux fur headband instead.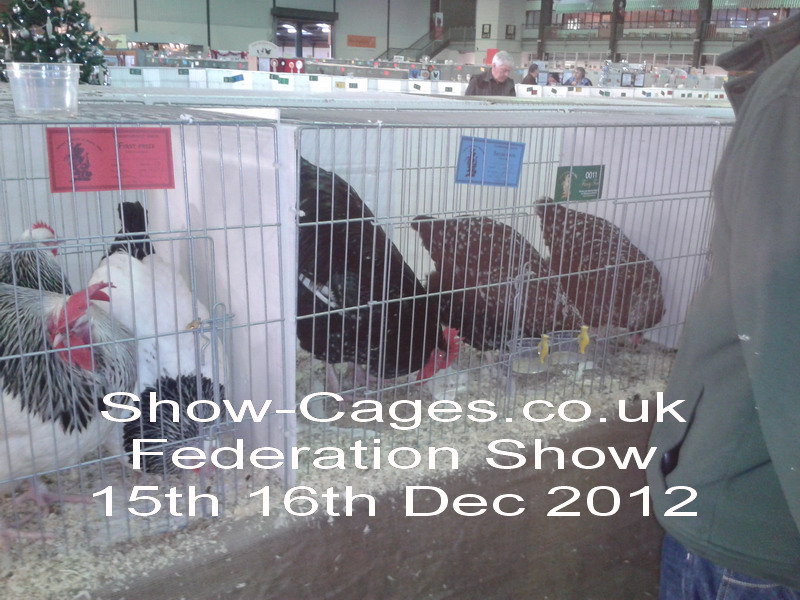 trio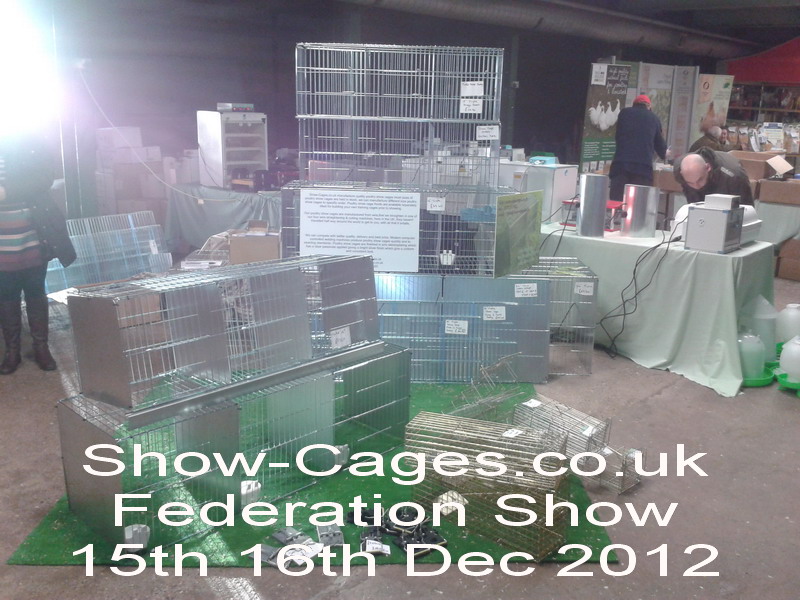 Show-Cages.co.uk stand at the 2012 Federation Poultry Show, Stafford
A bit chilly but dry outside, nice and warm inside, our recent stand at The National proved to be very popular, we sold out of stock on Sunday at 11am, even selling off our show cage exhibits during the afternoon. Roll on the Federation Show at Stafford, we will bring more cages to exhibit and even more to sell! Email if you would like to pick some up from our stand on the 15th - 16th I'll endeavour to accommodate your order, space is limited in our small van though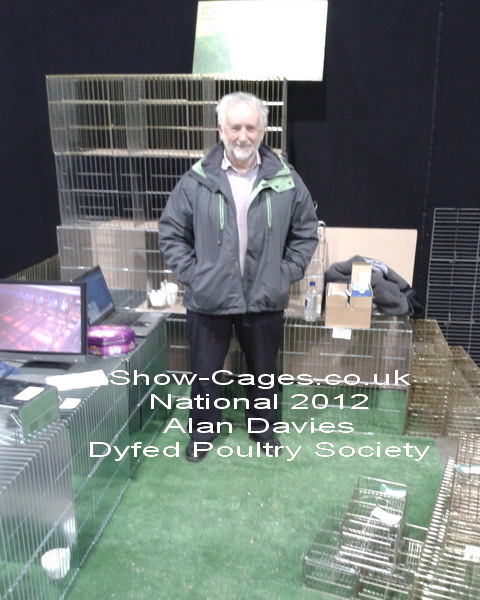 Alan Davis, Dyfed Poultry Society visiting our stand, checking the quality of our show cages before placing an order, many thanks Alan.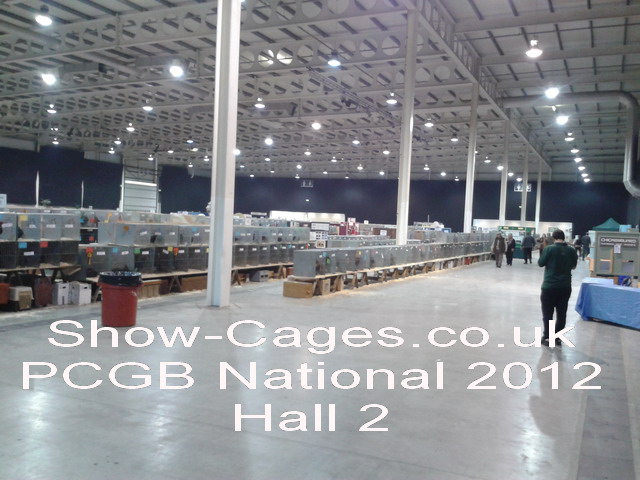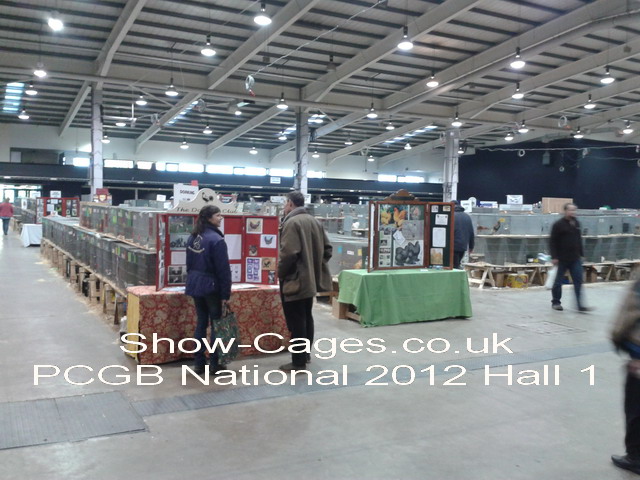 Recent Southport & Ormskirk Open Show 3rd Nov 2012
Good turnout over 700 entries, lots of visitors, Thanks to Harry & the committee members, special thanks for allowing Show-Cages.co.uk to try a trade stall at the entrance, also best bacon butties around, Janet & her team.

Poultry Show photos c/o Southport and Ormskirk Bantam Society Annual Spring Show 17 Mar 2012